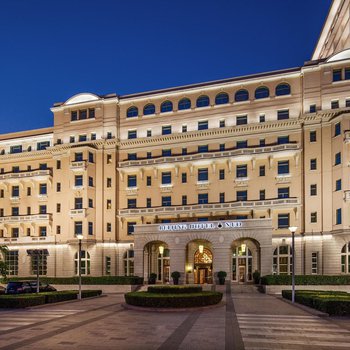 Located in the center of Beijing, the capital of China, the hotel is one of the oldest luxury hotels in China. It is adjacent to the former Imperial Palace and the Forbidden City. You can walk five minutes to Tiananmen Square, the Great Hall of the people and the National Grand Theater, just a short distance from the bustling Wangfujing Commercial Street. It is also a gathering place of the upper class in the past. From the elegant French exterior wall to the spacious marble stairs, from the dance floor still visible in the 1920s to the guest rooms and Suites of different styles, the hotel continues to attract guests who love the classical and exquisite beauty.
The guest rooms and Suites present the essence of the blending of eastern and Western aesthetics, and perfectly integrate historical elegance and modern fashion to create a unique sense of crisscross of time. "Heritage room series" is a retro style, including unique celebrity heritage suites, which are named after celebrities who have stayed, and still retain the furnishings of that year. The luxury room line "Yasong room series" integrates new Chinese aesthetics and modern luxury, marking a new prelude to the hotel's 100 year history. The guest room in Block E was built to support the Beijing Olympic Games and was used for the office of the IOC judges. It is characterized by a comfortable and convenient style.
For more than a century, the eternal elegant charm inherited by the hotel has been loved by many guests who are distinguished and pursue travel quality. Come to the heart of the Chinese capital and experience the authentic beauty of the capital. Sheng Qi made a grand time and space trip to feel the cross century linkage between Beiping and Beijing.